About this Product
Introducing our Dice Bag of Holding, the ultimate storage solution for your precious dice collection. Crafted from woven cotton, this bag combines durability with a touch of style. The drawstring cinch and cord lock ensure a secure closure, keeping your dice safe and protected.

Inside the bag, you'll discover eight individual pockets, providing a dedicated spot for each of your dice. No more searching through a jumble of dice! With this bag, your dice will be neatly organized and easily accessible whenever you need them. Your cards can be easily carried in the center of the bag to keep your cards and dice together.

Measuring approximately 7" tall x 4" wide, this bag strikes the perfect balance between compactness and capacity. When open, it expands to an impressive 16" diameter, providing ample space for your entire dice collection. Whether you're a casual gamer or a seasoned enthusiast, this bag can handle it all.

Embrace the convenience and functionality of our Dice Bag of Holding. It's a must-have accessory for tabletop gamers, offering both style and practicality. Keep your dice secure, organized, and always at your fingertips with this versatile bag.


Dice not included.
Meet the Maker
Hello! I am one woman running the show here at Wayward Stitches. I have been sewing off and on since I was 6 or 7, but really got into it as a form of therapy when I left the Air Force after 10 years in 2010. In late 2018, I opened up my shop under a different name and took on the name Wayward Stitches in 2020 because I love Supernatural and the Wayward AF ladies of Supernatural. I generally make whatever my heart desires, so there is a lot of love put in each creation...as well as swear words ;).
I am also an occasional aerialist and fire breather (Don't try it at home, it's a very dangerous activity) for a local circus troupe.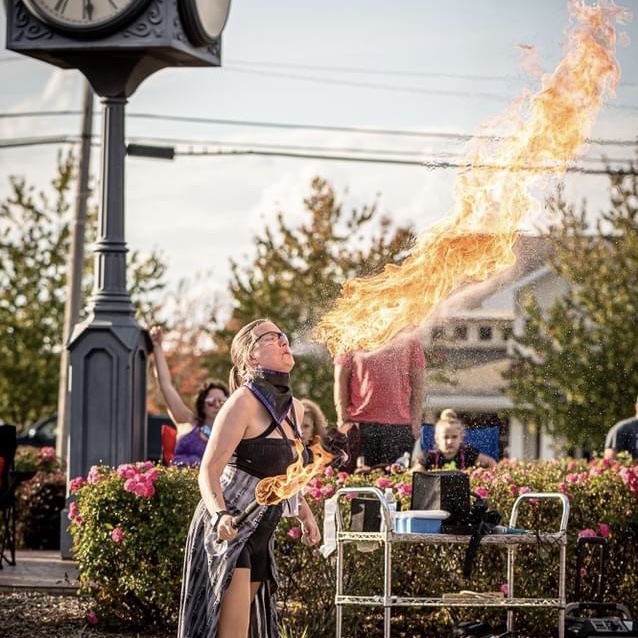 Shop Policies
Ready to ship orders will be processed within 3 business days.
Made to order items will be processed within 10-14 business days.
Business days are defined at 9am-5pm Monday-Friday.


Once the orders are in the shipping services hands, delays in delivery are out of my control. All orders are tracked & insured unless otherwise stated (ex: stickers mailed in a card envelope).
Sales on custom items are final and not returnable.
Please contact me if you have a problem with your order.

Returns are accepted within 10 business days of delivery.

- Returns must be in original condition & unused.
- Returns/Refunds will be processed after item is received and within 5 business days.

Any damage incurred while in transit will require a claim to be filed with the appropriate shipping service.
Please sign in so that we can notify you about a reply