Please sign in so that we can notify you about a reply
Introducing the ultimate accessory for every con-goer out there - The Con Goer badge holder wallet! Designed to hold your standard-sized convention badge and featuring a separate pronoun badge space, this wallet is a must-have for anyone who wants to stay organized and hands-free while enjoying all the excitement of a convention.
On one side, you'll find the perfect space for your convention badge and pronoun badge, so you can proudly display your identity while staying secure and protected. The other side features 5 convenient card slots and a handy zipper coin pouch, so you can easily store all your essential items like cash, credit cards, and change without worrying about losing them in the hustle and bustle of the convention floor.
Made from custom cotton exterior, poly satin card slots, and clear vinyl, The Con Goer is durable, stylish, and built to last. And with a matching lanyard included, you can wear it comfortably around your neck and keep your hands free to collect all the amazing con swag on offer.
Whether you're a seasoned con-goer or a first-timer, The Con Goer is the perfect accessory to help you stay organized and enjoy your convention experience to the fullest. Don't settle for a boring, standard badge holder - upgrade to The Con Goer and make a statement while keeping your essentials close at hand.
Hello! I am one woman running the show here at Wayward Stitches. I have been sewing off and on since I was 6 or 7, but really got into it as a form of therapy when I left the Air Force after 10 years in 2010. In late 2018, I opened up my shop under a different name and took on the name Wayward Stitches in 2020 because I love Supernatural and the Wayward AF ladies of Supernatural. I generally make whatever my heart desires, so there is a lot of love put in each creation...as well as swear words ;).
I am also an occasional aerialist and fire breather (Don't try it at home, it's a very dangerous activity) for a local circus troupe.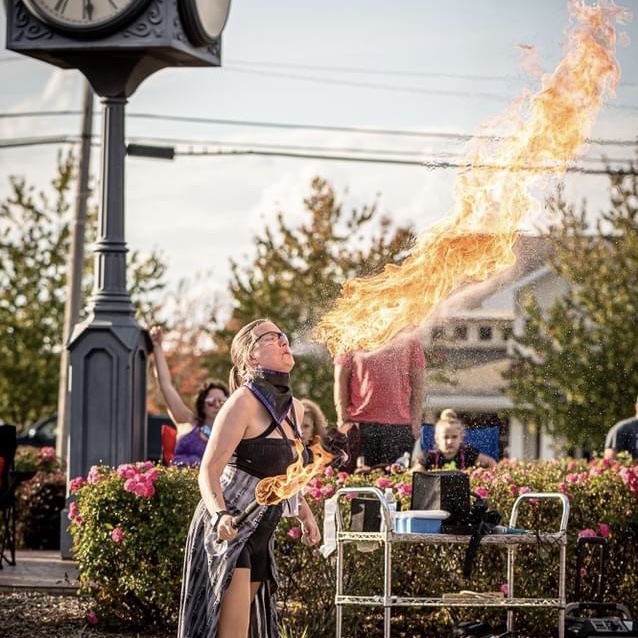 Ready to ship orders will be processed within 3 business days.
Made to order items will be processed within 10-14 business days.
Business days are defined at 9am-5pm Monday-Friday.


Once the orders are in the shipping services hands, delays in delivery are out of my control. All orders are tracked & insured unless otherwise stated (ex: stickers mailed in a card envelope).
Sales on custom items are final and not returnable.
Please contact me if you have a problem with your order.

Returns are accepted within 10 business days of delivery.

- Returns must be in original condition & unused.
- Returns/Refunds will be processed after item is received and within 5 business days.

Any damage incurred while in transit will require a claim to be filed with the appropriate shipping service.